Watch, Learn, Shop
A presentation of First Choice Realty
Header Content Region
Insert text, image or banner ads here, or just delete this text and leave this area blank!
Bringing El Paso Real Estate to You
Find Businesses and Service Providers

May 2012 Intro
View the introduction to the May 2012 episode of El Paso Homes TV. Join us as we look at the builders that live and work in El Paso, TX. From tract homes to complete cutom designs you can find a home that meets your unique needs
Featured Builder May
Our featured builder for May is The Winton Group. Their latest project, Piazza Escondida, in west El Paso is a unique blend of residential and business space not found anywhere else in town. Presales are brisk and you can find more information here.
Ask Rick
View answers to commonly asked questions about real estate topics such as buyer representation, how to choose a builder and more. Put us to work. Let First Choice Realty take care of your real estate needs.
CurrentNews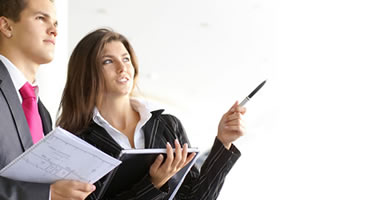 In April, New Residential Single Family Home Sales increased by 3.3%, or 343,000 annualized sales. This report has a ±12.3% error margin. New single family home sales are now 9.9% above April 2011 levels. A year ago new home sales were 312,000. Sales figures are annualized and represent what the yearly volume would be if just that month's rate were applied to the entire year.
What is El Paso Homes TV?
An easy way to start your home search if you are considering purchasing a new home in El Paso, TX. With over 150 new home builders in El Paso getting started can be a daunting task. Visit every builder to see their features and get their prices, try to find the model homes, hope that they are open and then try to sort out all the differences. Or.....
Start by checking out El Paso Homes TV, a presentation of First Choice Realty. First Choice Realty is a full service Real Estate company in El Paso, TX dedicated to providing outstanding customer service to our clients. We show you a sample of the builders here in town, but more importantly we can get you all the information you need to make an informed decision all in one place. Well we can get started in one place anyway. Let's start with price for example. If we know your price range we can choose only the builders that build in that range, followed by square footage, floorplans etc
Once we have identified the builders that will work for you, now we can visit model homes and start looking at quality of construction, standard features etc.. This saves you time and takes some of the stress out of your home search. Our expert buyer's agents know what to ask to get to the bottom of your home buying needs and can advise you on negotiations to get the best deal possible for your situation. Put us to work. At First Choice Realty we work for you.
Our site contains links to information on construction questions, mortgage information, home inspectors and more. Make sure to check out the ask the experts sections of the site and submit your questions.